2018 Russolo DUE Merlot e Cabernet Sauvignon
• 0.75 Ltr. • Rosso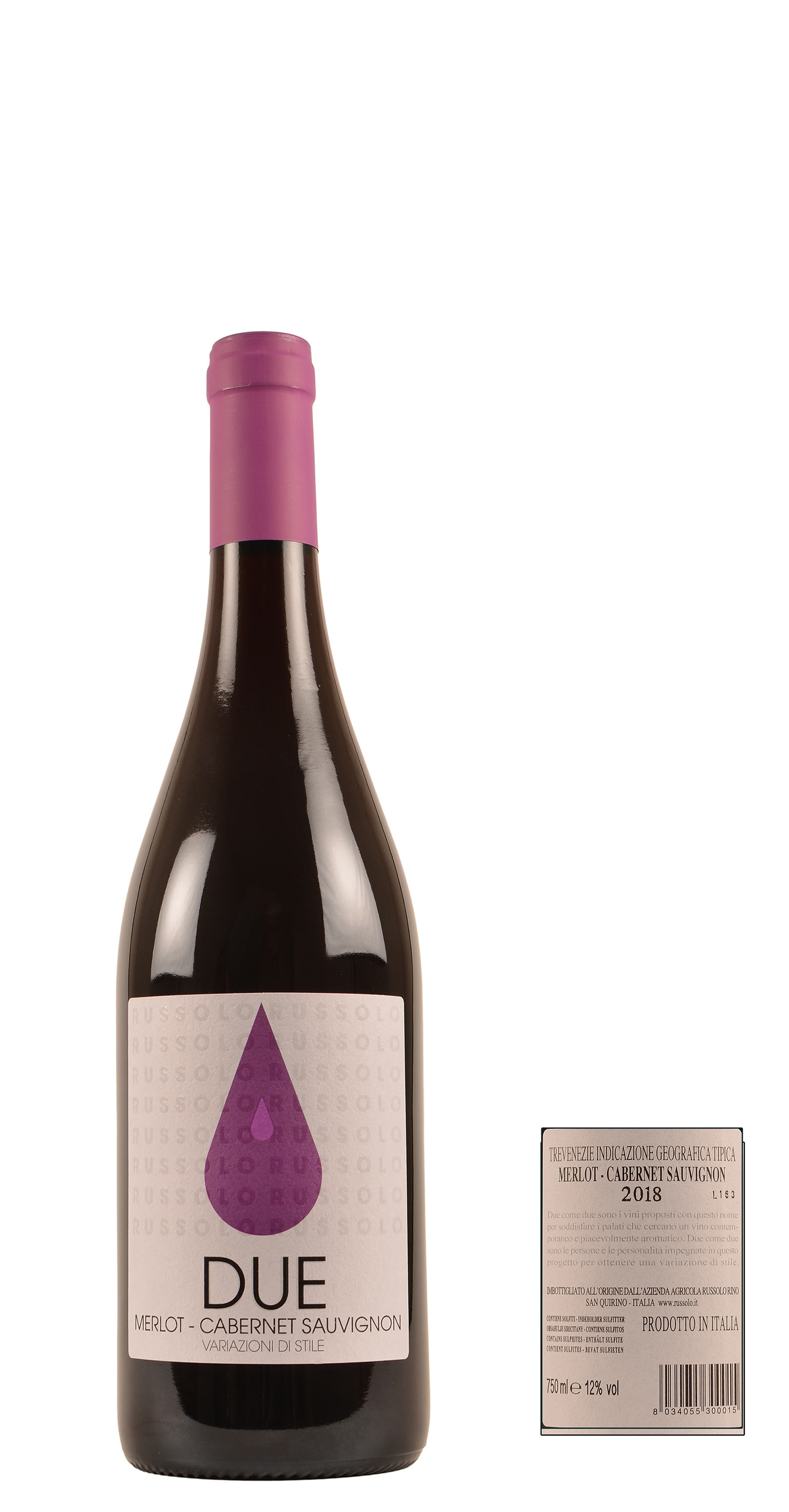 Deep red with violet reflections. Fruity fragrance that recalls raspberries, blackberries, wild berries. Harmonic and with a good fullness for the palate. The soft tannins also allow this wine to be drunk fresh.
Excellent for an aperitif. It combines very well with salami and pasta, if it is well seasoned and also with grilled meats.
climate

The climate is temperate warm, with harsh winters and hot summers.

soil

Wide flat area consisting of the alluvial fan of the Cellina River, this is a thick alluvium layer of sediment made up of limestone and dolomite created by glacial melt-water, at the foot of the Dolomiti Friulane Mountains.

vinification

Grapes are handpicked and after slight pressing, are left to macerate in stainless steel tanks for 5-8 days. In the course of the maceration, in addition to alcoholic fermentation, the process of malolactic fermentation also takes place. Aging takes place in stainless steel tanks at a constant temperature until bottling.
€ 10.51
(from 6 of the same type)
class
Merlot e Cabernet Sauvignon