2021 Viña Chocalan RESERVE Sauvignon Blanc
0.75 Ltr. Blanco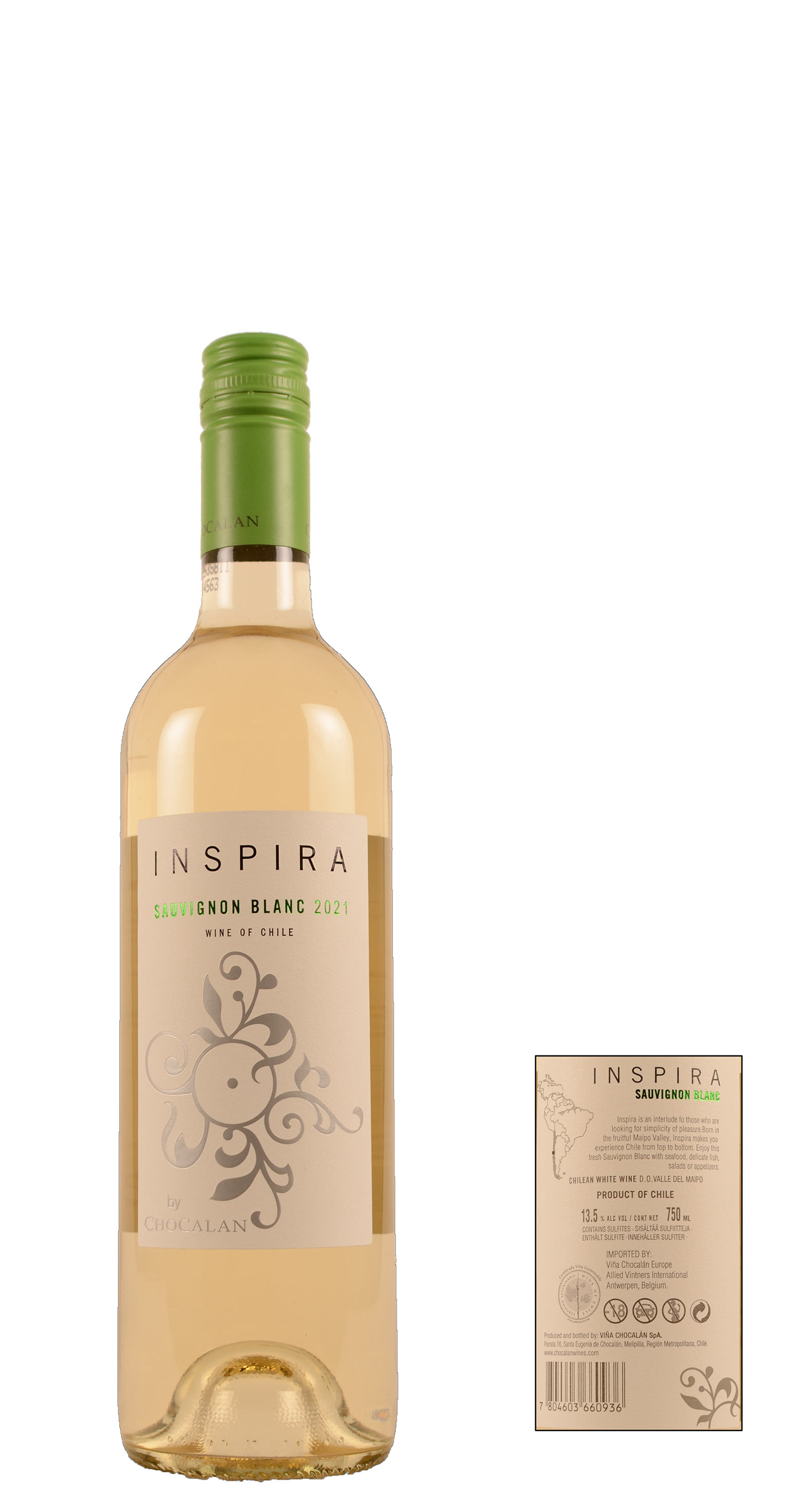 Pale yellow with green hues. Nose: Intense citrus notes, freshly cut grass and asparagus Taste: fresh and juicy palate, medium-bodied and herbal character. Fresh yet exotic. Lime and peach take the upperhand in it's dry finish.
Raw shellfish with green sauce.
climate

Warm temperate climate with a Mediterranean rainfall regime and a wide range between daytime and nighttime temperatures, resulting from the proximity of the Pacific Ocean and the Andes mountains. The coastal breezes during the afternoon help to keep summer temperatures moderate.

soil

The terroir where these vines are growing, is characterized by deep, loam-clay soils.

vinification

Fermentation developed with minimal aeration to protect the wine from oxidation. Temperature: 14 ° C -16°C - Storage: Wine is kept with the lees in stainless steel tanks for 2 to 3 months before bottling.