2020 Viña Chocalan NEW RESERVA Cabernet Sauvignon
0.75 Ltr. Tinto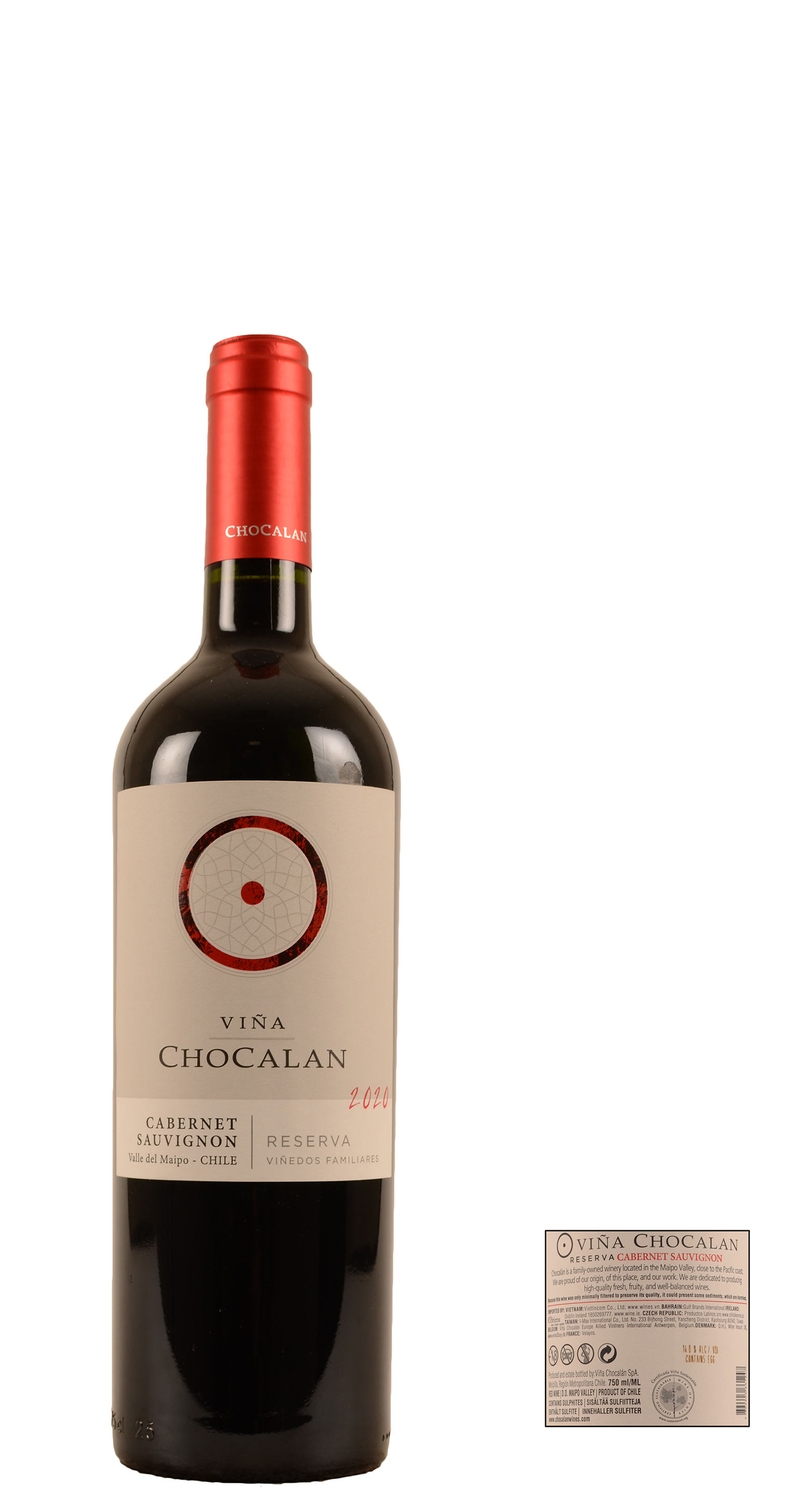 Deep attractive ruby red. Black cherry, cassis and licorice with spicy notes, framed by well integrated tannins. lLng and intense finish. AWARDS: 90 points from the Chilean wine club La CAV - La Club de Amantes del Vino.
cheeses, meat stews with sauces, roastbeef, frilled lamb, pork and barbecues.
climate

Temperate Mediterranean climate, with a strong maritime influence, due to the proximity of the Pacific Ocean and Maipo river. The mist in the early hours of the day assures low temperatures which dissipate later on, opening to higher temperatures, regulated by the coastal breezes in the afternoon.

soil

granitic origin with clay and loam texture

vinification

Handpicked grapes. Cold maceration during 3 days, in stainless steel tanks. Alcoholic fermentation with selected yeasts. 30% of the wine ages in barrels during 6 months.