2020 Viña Chocalan NEW RESERVA Carmenere
0.75 Ltr. Tinto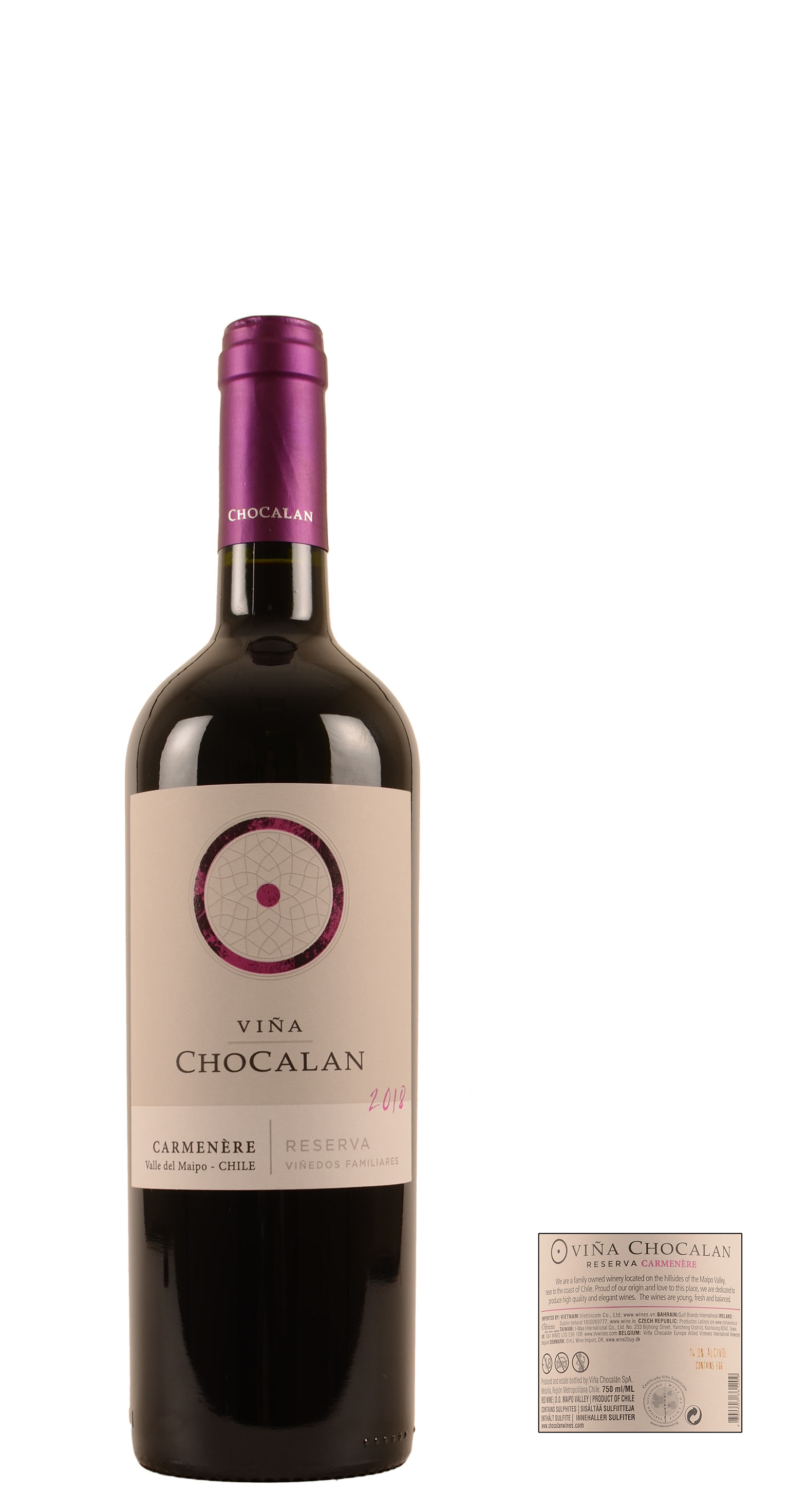 Dark purple color. Aromas of mint, blackberry and plums. Rich and smooth with a chewy texture and spicy linguering finish.
stewed red meat with a spicy sauce, roast beef, grilled lamb or pork chop.
climate

Temperate Mediterranean climate, with a strong maritime influence, due to the proximity of the Pacific Ocean and Maipo river. The mist in the early hours of the day assures low temperatures which dissipate later on, opening to higher temperatures, regulated by the coastal breezes in the afternoon.

soil

granitic, clay and loamy of medium depth.

vinification

Hand-picked grapes, The must is inoculated with selected yeasts and fermented in stainless steel vats.While 40-50% ages in French and American oak barrels during 6 months, the remaining 50% waits in stainless steel tanks.
€ 9.96
(from 6 of the same type)